The men-balloon by Tony Oursler; fractured narrative, comic emotions, puppets theatre, intangible images between space and play... cool!

Source: Tony Oursler, Wikipedia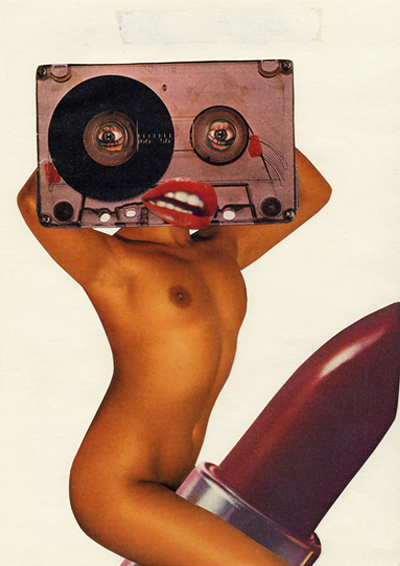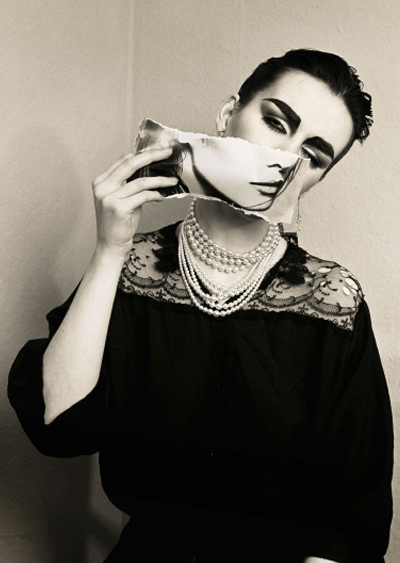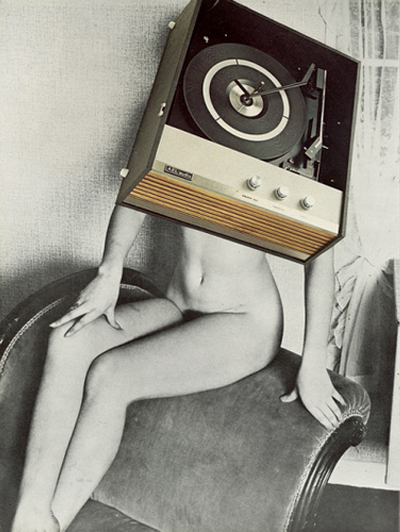 Born Linda Mulvey in 1954 in Liverpool, Linder Sterling – radical feminist and prominent figure of the Manchester punk and post-punk scene (amongst other things she co-founded in 1978 the post-punk group Ludus) – is well known for her simple and crude montages, which combined images taken from pornographic magazines with images from women's fashion and domestic magazines.
Influenced by Dada and more directly from the poetry of Penélope Shuttle and Peter Redgrove, his works reveal us the role of women of the '70s as played by magazines: a superficially female image, in the dichotomy between housewife role and that of erotic object.

Source: Bakchich, Wikipedia
Reinhard Beuthien, The Bild Lilli cartoon, Germany 1952
The first Barbie, 1959
1952: The War has been over for seven years, June 24 appears the first edition of the German Bildzeitung. In this edition appears the strip "Lilli" – character created by Reinhard Beuthien – a sexy country girl who had come to work in the big city. It is no coincidence that she is called "Lilli" as Lili Marleen, and the Lilli of the cartoon, actually, looks like Marlene Dietrich ...
Given the success of the cartoon, in 1955 was produced the Bild Lilli doll (created by Max Weissbrodt, of the Hausser / Elastolin), which is sold for the first time as a doll for adults, but she likes to children too.
1959: We are in full economic boom and it begins the era of consumerism: Barbie borns. Ruth Handler, wife of Elliot, a co-founder of the Mattel toy company, inspired by Bild Lili, suggested the idea of an adult-bodied doll to her husband. Later in 1964 Mattel acquired the rights to the Bild Lilli doll and production of Lilli was stopped.

Narcissistic doll, Barbie is no more the simple object of our care, as the 19th-century dolls, but is our alter ego, represented by a "emancipated" woman that "can make a career" (she is ie able to get a good purchasing power) and at the same time cares of one's image: she is always young and slim (and smiling): a monstrosity. In fact, the story of Barbie accompanies the history of the female image as consumer, a slave woman of one of the most terrifying aspect of consumerism, the standardization process scientifically implemented for profit, that asks us to be forever young and smiling, efficient and sexy (for whom?) and, especially, consumers.
David Levinthal, Business Appointement, 1998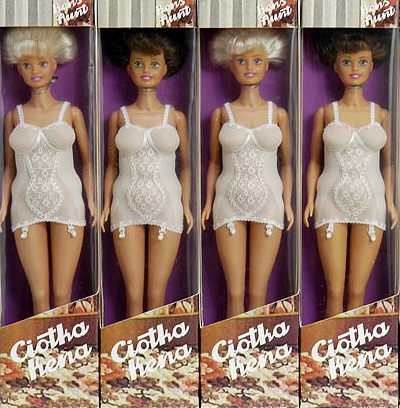 Zbigniew Libera, Ken's aunt, 1994
E. V. Day, Mummified Siamese Barbie, 2006
Michelle Jones, Study of a murder on a Barbie figurine, 2006
Margaux Lange, Necklace, 2008
Source: David Levinthal, Zbigniew Libera, E. V. Day, Michelle Jones, Margaux Lange