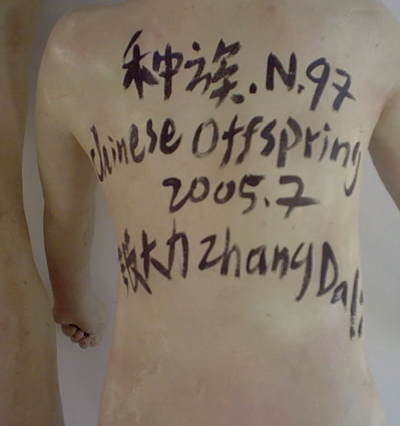 Why Zhang Dali uses the bodies to communicate?

Zhang Dali has made these sculptures with the casts of the body of volunteers, migrant workers who live nearby of Beijing.
They are shown hanging upside down from ropes tied around their ankles as the meat in a slaughterhouse or a butcher's shop. As in limbo. These sculptures are living taxonomy an experiment on the living flesh of a society. A human species at a specific moment in history. A body that is been stripped of its soul.